Welcome to DeLoa's Quilt Shop!
Featuring Long Arm Rulers, Domestic Rulers, Cutting Templates, Stencils, Books, Patterns, Classes, Famore Scissors, Doodads, Lighting, Used Machines, Custom laser cut rulers & stencils. Our rulers are made here in the USA by my son David.
Free Shipping within the USA on orders of $20 & up. Free international shipping on orders of $200 & up.
End of year sale!
Sorry for the late start on the holiday shopping.
Instead of just Thanksgiving and Cyber Monday, we are going to discount all products* by 25%, for the entire month of December.
This discount also stacks on top of discounts already offered by bundles.
Also, all orders will include a free Jessica's Orbiter and a free laser cut snowflake ornament.
Shipping is free on all orders of $20 or more.
We also have a stock of used rulers from quilt shows which we are clearing out. On orders of $100 you can pick what you would like for free. The items are limited, so I will send a list of what we have to your email, and you may let me know what you would like.
*Currently Lighting sets are not part of the sale, but an update will be sent if that changes.
CompuQuilter Parts
Coming soon to the site we will be selling CompuQuilter Parts and service. Until we have products listed you may contact Dave Jones at davedeloa@gmail.com or 269.767.2799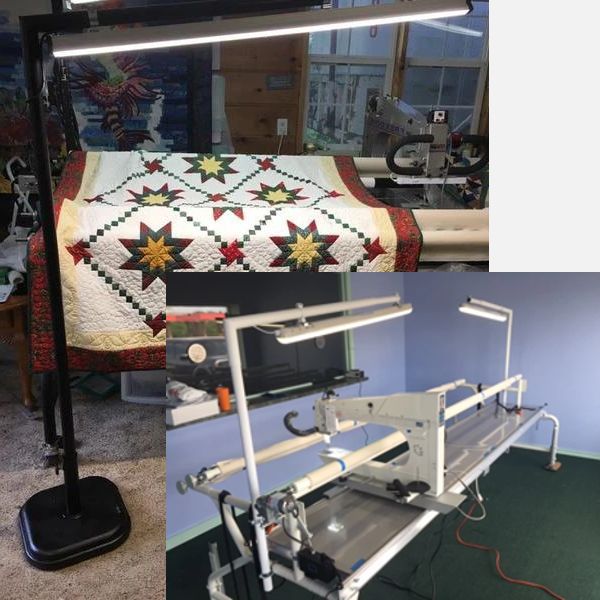 Dee-Lites
Say good bye to over priced lights these bright daytime LED lights for many purposes.
Can be used for over longarm machines, cutting tables, over sewing / piecing area, lap quilting, and more.
Due to product options, shipping / delivery we sell the lights over the phone. If you would like to order please contact Dave Jones at (269)767-2799 or by email at: davedeloa@gmail.com.
Click the shop button for more info.
SHOP
---
Domestic Ruler collection
---
Cutting Template collection