Welcome to DeLoa's Quilt Shop!
Featuring Long Arm Rulers, Domestic Rulers, Cutting Templates, Stencils, Books, Patterns, Classes, Famore Scissors, Doodads, Lighting, Used Machines, Custom laser cut rulers & stencils. Our rulers are made here in the USA by my son David.
Free Shipping within the USA on orders of $20 & up. Free international shipping on orders of $200 & up.
CompuQuilter Parts
Coming soon to the site we will be selling CompuQuilter Parts and service. Until we have products listed you may contact Dave Jones at davedeloa@gmail.com or 269.767.2799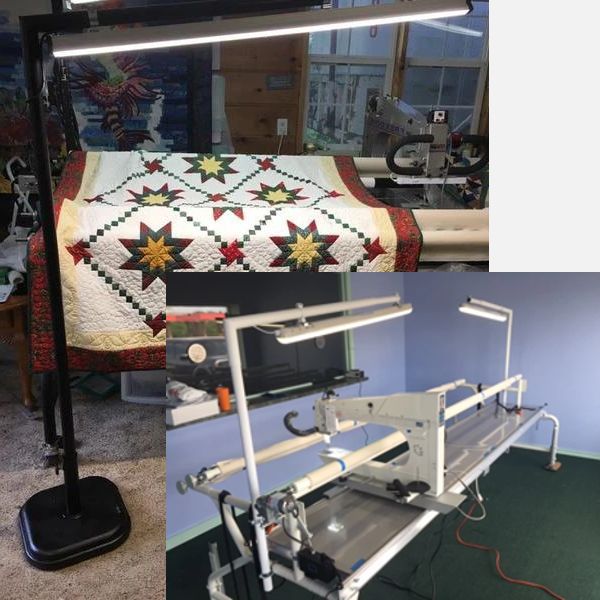 Dee-Lites
Say good bye to over priced lights these bright daytime LED lights for many purposes.
Can be used for over longarm machines, cutting tables, over sewing / piecing area, lap quilting, and more.
Due to product options, shipping / delivery we sell the lights over the phone. If you would like to order please contact Dave Jones at (269)767-2799 or by email at: davedeloa@gmail.com.
Click the shop button for more info.
SHOP
---
Domestic Ruler collection
---
Cutting Template collection